LWBR: Long Winded Beer Review
Libertine Wild IPA
tl;dr (skip to the bottom if you're curious but don't have time for my shit)
As I sit down on alone on a Friday, instead of contemplating the futility of effort any longer (leave work for the weekdays after all) I decided to pull up Netflix and chill with a nightcap. Feeling like a sour kind of night, as I peruse the cellar nothing is catching my eye but I soon recall putting a bottle of Libertine Wild IPA in the fridge the other day. Keeping sours in the fridge is something I don't typically do but I'm finding I enjoy fruited sours more when they start cold and I let them warm rather than starting at cellar temp. Hops are more vegetables than fruits I suppose, well flowers, but I couldn't find any literature on whether daises should be served cold.
Click through Netflix, settle on a comedy, could use a smile. The dry wit of Jimmy Carr, humorous and foreign. Feels apt.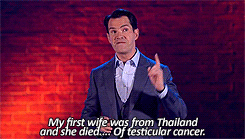 The special opens with Flight of the Valkyries. I must say pretty cool song to open a beer to. Maybe it harks to my homebrewing and having issues with carbonation but I crack the crown and my heart immediately sinks when there's no pop. Immediate relief when I remember it's one of those stuck up breweries that thinks they should cork it too. Like a dry hopped sour was meant to be aged for 10 years… Joke about Liz Hurly? No idea who that is, but I still get the joke. Something about her being hot. Googled her. I recognize her. She is hot. Add that to the depth of my mind that is a mile wide but only an inch deep. There's a sex joke there, but there's beer to be attended to.
Clear pour, a tad hazy, full carbonation with a pillowy head with impressive retention for a sour. Acid right on the front of the nose followed by a large Brett punch. Fruit leather and must. Hops are prevalent on the nose. Floral and citrusy. Passionfruit, Lime pith, and orange. What rhymes with orange? No it doesn't, mate. Not my joke, too good, that was just a joke on the special. A scent of pine tar and cut grass. Reminds me of orange slices during the 7th inning stretch of a little league game.
First sip reveals more bitterness than I was expecting. Prevalent Brett. Dry leather, a tad horsey, with an oaky vinous acidity. A touch of toasted malt, like the crust of a whole wheat bread. Jimmy's got some racy jokes here. I have heard Britain actually has quite the problem with racism (something I can't comprehend as a US citizen…), but this is stand up. I love the comedians that can touch rough topics and not make them feel awkward. I'm laughing. Tropical fruit on the front palate, only citrus I'm getting is lime. Very juicy up front with a fairly clean dry finish. I like Jimmy's crowd usage. Draws you in, instantly gives you the connection that you have with your creepy uncle. It's just old Uncle Fred, he's harmless, just watch, the stories will make your friends laugh. Helps he's really quite clever with the delivery too. He's good with layering jokes and timing. The punch grabs you, then before you make up your mind hes onto something clever that you can't be mad about. That's a good lesson. That would be where people would find a complaint with this beer. The Brett is pungent, but the fruit sweeps it under the rug by mid palate.
Jimmy's now into a bit where he has the audience text in random things, like a scoreboard at a halftime of a sporting event and he's responding. Brilliant. Free material and audience involvement. He's good.
End of the first pour. Actually feeling a bit of a buzz at this point. Only 7% ABV but apparently the chicken sandwich I had today isn't acting as a buffer. Not even with the pretzel bun. Delicious, but less functional as an alcohol absorbent, these are the things they don't teach you in school. Second pour. Getting some of the yeast cake now. Not too much, fairly compounded in the bottle with about a week in the fridge. Nose feels a tad more citrusy but no notable change otherwise. On the palate the dregs clean up the front but accentuate the back. Do they condition with a different culture? The front is now super fruity and clean. Really lets the hops shine, the back is drier and more abrupt with the Brett. Beer pretty ugly beer by now, unlike 50 year old Liz Hurley (that's a call back), but smoother through the palate transition. slightly above cellar temp at this point.
Every time I look at footage of a mosque I think someone must be playing a live action game of Guess Who. Great joke.
tl;dr
Who will like this beer: People who like Hoppy Wild Ales. True Lambic lovers with a modern twist. The hops aren't particularly pungent, and sit to the citrusy side with a strong Brett influence. Tartness is mild but present. Complexity doesn't quite put it as a sipper, but not a crusher either.
People who wont like this beer: Brett haters. If you don't like Brett you wont get past the finish and it will mar your enjoyment. Also people who think 'Sour' and 'Wild' are synonymous. It won't have the acidity you're looking for.
People who will like Jimmy Carr: People that realize comedy is comedy. He's like a British Daniel Tosh without the Tosh.0 video gimmick. Sure he still gets the outside influence free laughs but they feel more created. Same brilliant wit. Same clever irreverence. Worth the watch, but realize it's not a brainless, sit back and laugh special.