Remember that dog Lena courageously recused from a shelter back in 2013? You don't? Must not be a true Dunham-ite and must have missed her glowing, heart wrenching, beautiful exposé in the New Yorker at the time:
Yaaaaaasss! QWEEEEN!!! Take a moment to wipe the tears from your eyes for a truly beautiful thing. Not all of us have it in our hearts to do such a noble thing. They say you don't really rescue the dog, that the dog rescues you. Well for a while anyways:
Heartbreaking. But unfortunately it's a real risk when you adopt a shelter dog. You can't be entirely sure of their history. Some dogs have baggage. And you work for many years to try to work with the pooch and acclimate it to everyday life but sometimes it doesn't take. Like I always say, if I have kids and they are biting people at 28 (4 in dog years) I would be forced to put them in a home, or worse as well. Again, no one can be sure of the dog's history not even the shelter. Well, maybe the shelter. Let's ask:
A spokesperson for BARC Shelter in Brooklyn — where Dunham adopted Lamby — has a different story;
"We checked the records for Lamby," Robert Vazquez told Yahoo Celebrity via email. "He was 'owner surrendered, not enough time,' so we do not know where she got 'multiple owners that abused the dog.'" (In her New Yorker piece from March 2013, Dunham said the dog had "three other homes, three other names, but now he's mine mine mine.")
At the time of his adoption by the star, the dog was just 1 "nearing 2-years-old" — and he didn't have a history of being aggressive.
"When she adopted the dog from us, it wasn't crazy," Vazquez continued. "I have pictures of the dog loving on Lena and her mom, which is weird if the dog was abused.
The BARC rep finished with, "It's just hard to believe the dog was nasty when she took Lamby to every green room with her when Girls was still a thing 4 years ago."
I don't know what you're implying Mr. BARC rep man, but I don't like that you're insinuating that you know more about the history of the dog than the owner. Even though the time you're referring to was before ownership. Doesn't matter. It's absolutely unba-lena-ble that you would imply that after four years of taking the dog amicably on photo shoots, in green rooms, and to interviews that it wasn't an issue the whole time. You weren't there. You wouldn't know. And the low blow about how she hasn't done anything since Girls, and how it is an absolutely trash show and how her untalented act shouldn't be relevant even on the dark side of the moon (I can read between the lines), is just plain wrong. That show is iconic. Don't let the haters bring you down to reality, Lena. Yassss, gurl, slay. Not the dog though, don't slay the dog.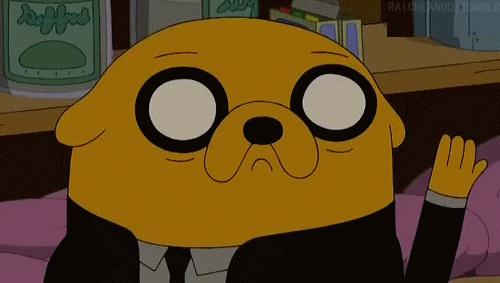 The Naysh