Happy Monday Ya'll. Sitting at your desk? Miserable already?
We empathize. We promise you, we feel you. We'll go over anything you may have missed from the last week and we'll pass our judgements on people having a worse week than you. Read this on the crapper while you hide the first 30 minutes of work. Or on your early lunch. Replace that coffee driven facade with a real smile. Don't care about a subject, that's okay, I promise you neither do we.
The honorable Naysh presides.
---
⊗ Doubling down on their idea to no longer keep score in children's soccer, Ontario decided to fuck with the worldwide threat to hockey even more by removing, you guessed it, the ball. According to Association spokesperson, Helen Dabney-Coyle, "By removing the ball, it's absolutely impossible to say 'this team won' and 'this team lost' or 'this child is better at soccer than that child. We want our children to grow up learning that sport is not about competition, rather it's about using your imagination. If you imagine you're good at soccer, then, you are." I'd like to imagine I'm a functioning adult, with a high paying job, but the IRS isn't taking my imaginary checks. While the snow monkeys that came up with this idea are total losers the real losers of this are the kids. Kid's sports have always had a hard enough time getting fathers to justify coming to their terrible outings since the beginning of time, it's going to be pretty easy for a parent to say, yea, not going to watch a group of kids run in a field, that's why they have recess in school for. Of course there will be the hardo parents left and can you imagine when two of them get into it over a goal? How bad must that goalie feel letting in an imaginary goal? That kid is such a disappointment. I sentence all Ontario legislators to call their father's right now and apologize for being total disgraces to their family name.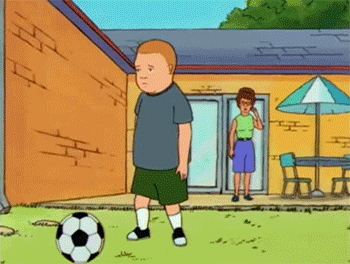 ⊗ The NFL released team themed license plates last week and if you're a fan crazy enough to buy one, you probably already have one on that lifted hemi toting monstrosity or your beat up old jalopy. Possibly the biggest stir came from the Washington Redskin's plate:
No it's not Dan Snyder in racially insensitive warpaint, the design clearly made it all the way from design to production to sale with the outline of the state of Washington on it not the outline of Washington DC, nor Maryland, where the skin usually lose play. No word of if Seattle fans are perturbed by the use of their state on another plate, but most Seahawks fans only found out the team existed in the last 5 years so they wont learn of this for a while anyways. I sentence the NFL to gather up all the plates and immediately trade them and their entire design staff for RGIII, can't be any worse.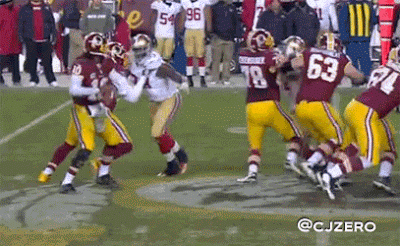 ⊗ The BET Awards were last week and while there was no shortage of things that engulfed the twittersphere one of the most interesting was Future and his daughter showing up in masks costing an estimated $3,000 each. While he was obviously only promoting his popular song "Mask Off" some people took the the masks to be a homage to slavery, and then some came to Future's defense:
That's right, the song that's hook goes, "percocets, molly, percosets," is actually an inspirational tale of overcoming slavery and oppression, and not at all nonsense pop drivel. I feel bad for the closed minded individuals that couldn't look past, "Ain't compromising, half a million on the coupe, Drug houses, lookin' like Peru," and couldn't see the bigger picture. All in all I think this is a beautiful moment to realize we aren't that different after all. I've had this same thought about every single book I was forced to read in high school, that there is no way the author intended all of these meanings that you are going back and projecting on it. Catcher in the Rye was about a bitchy kid, nothing more nothing less, John Hinckley. I sentence Future to pick all books for the High School curriculum from now on. #StayWoke
⊗ In today's manifestation of Hippies being extra, there's an Indiegogo for a walking stick that plants a seed every time you take a step on your hike. Now if you're walking on a trail you can plant tiny little plants on it. And since it's a trail, that plant will just be trampled by the next group of hippies walking that same trail, proving to be absolutely useless just like all of our existential lives. It's a quintessentially hippie solution, have a problem? Step 1) Get High. Step 2) Got an idea that sounds good high? Step 3) Run with it. Don't think about developing the idea any more. Step 4) Never realize the idea doesn't actually solve your problem, but boast to everyone how you've done something and are superior to them. I sentence all the hippies to organize a jam fest, that will solve all the problems in the world…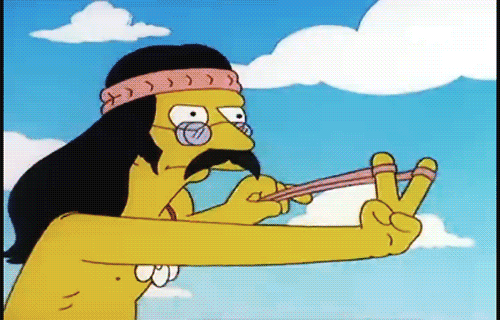 ⊗ Team USA Women's Football team had an exposé last week and they want some respect. The story came out after the USA beat Mexico 29-0 in the first round of the Women's World Championship. In fact the USA Women are so dominant they've only allowed one TD ever in international play. Never mind the fact that a good chunk of women in the world can't legally show their face in public much less play a game the USA invented. I demand Mexico start paying their women 70 cents to every dollar their men make and maybe someday they can be good at football too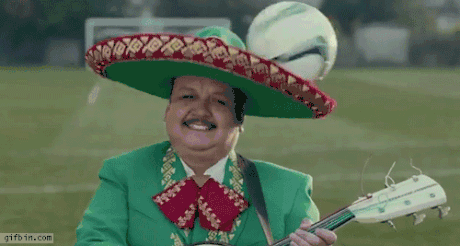 AMERICAN football…
⊗ Mayweather v. McGregor in the news again as apparently the promotional company is apparently asking TEN MILLION DOLLARS for the sponsorship logo in the middle of the ring. Most experts are calling the fight a PR stunt to begin with, others say it's just a donation to Floyd's charity of choice (strippers). But since the fight is not expected to last long my calculations state that would make the sponsorship the most expensive 10 seconds since Eliot Spizer's escort: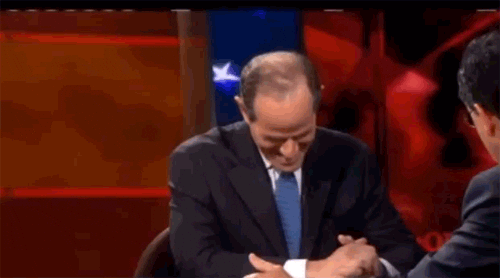 It just goes to show that there are always idiots in this world, but if you're reading this, then you are not one. I sentence all of you to live long and prosper.
I rest my Case of the Mondays. The Naysh