Happy Monday Ya'll. Sitting at your desk? Miserable already?
We empathize. We promise you, we feel you. We'll go over anything you may have missed from the last week and we'll pass our judgements on people having a worse week than you. Read this on the crapper while you hide the first 30 minutes of work. Or on your early lunch. Replace that coffee driven facade with a real smile. Don't care about a subject, that's okay, I promise you neither do we.
The honorable Naysh presides.
---
-Spenny
⊗ A Canadian sniper has the worlds longest recorded kill. More than 2 miles away! What a waste of life. Giving the Canadians that kind of skill? It's like having a horse cock on a 400 lb sedentary man, he'll never get off the couch to use it. I'd sentence Canada here, but they get ridiculed enough. Instead I sentence every person over 400lbs to drink a bottle of Maple Syrup. Clearly it's like Spinach to Popeye over there. Congrats, I've now put you on the course to freedom, you thunder stick having hosers.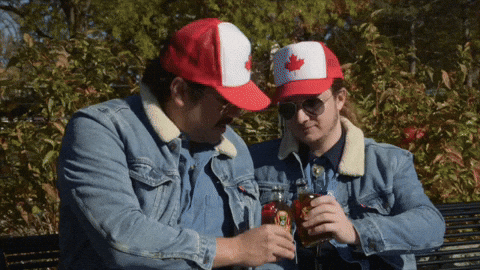 ⊗ Bill Cosby, the former Sitcom star turned rapist geriatric, is probably out scott free after a mistrial was declared after the jury was deadlocked. Prosecutors say they will retry Billiam, though in my expert legal opinion, this seems unlikely. After the mistrial Bill's Spokespeople on Good Day Alabama said, "the comedian is planning a series of town halls this summer to educate young people about sexual assault. More specifically, they say he's planning on teaching 'em how to look out for warning signs from potential victims and accusations that could follow." The Camp has now taken a more PC line that Cosby is "Focused on restoring his legacy" after realizing that you can say that in Alabama but pretty much not anywhere else. In the biggest 0 fucks given move since OJ wrote "If I Did it" or Trump signing yet another deal to send weapons to Syria, Cosby seemed more lost in the sauce than in the Jello Puddin'. I sentence this irreverent Billistine to a life sentence in a garbage masher on the detention level. That will be the only thing he can't roofie when it shuts him down.
SPORTS! We like 'em and we don't care who knows…
⊗ We're seeing a whole new generation of professional athletes getting drafted this year. 16 of the players selected in the NBA draft were born in 1998. That's the same year Chris Hanson finally stopped hauling away my beer hookups. Feel old yet? I know I'm lonely. Anyways, this is opening an interesting door where we have a whole crop of millennials where we can dig up old tweets from when they we're young and dumb. Not like now when they can pass the wonderlic test. We now have all the glory that is Mitch Trubisky:
14 year old Dennis Smith:
And of course Morgan Frost:
All playing professional sports. I sentence all the Science Bitches out there to make Shitter from South Park real. That way we can have these glorious moments ten years down the road but with thoughts. The effort to actually type stupid things will be removed and the nuisance of actually thinking about whether or not this is a good idea to put this online will no longer be a weight on our decision making. This is for the kids
⊗ Derek Carr singed a five year $125 Million Dollar deal making him the highest paid NFL Player. Think about all the eyeliner you can buy with that, Derek.
I sentence Derek to be a Raider for life. That way Tales From the Crypt Mark Davis can cover you in spit and food crumbs every time you have a conversation. I hope that mascara is waterproof, you can afford it.
⊗ Jimmy Butler was traded from the Bulls to the Timberwolves. Many analysts call this in scientific terms: fucking stupid. And many fans are clearly notably peeved with the organization. But I have to say, I know the Bulls were sad to see him leave. Reports out of Cleveland say Jerry Reinsdorf is so distraught he is now calling his serving boy Sprinkles. I'm putting Jimmy under house arrest in Chicago to save him from death by boredom in Minnesota.
⊗ The Washington Capitals resigned UFA TJ Oshie to an 8 year deal averaging $5.75 Million a year. This is a risky move seeing as he is coming off his best year, BY FAR at the end of his prime, because by the end of the contract he will be 38, typically ancient in the sporting world. Clearly drawing inspiration from the notable prowess in seeing how much the nation's oldest president has accomplished already, GM Brian MacLellan doesn't think age will be a factor. But it does raise an interesting question, who will be in the Nation's Capital longer, Oshie or President Trump? EIGHT MORE YEARS! I sentence TJ to not score more than 30 goals a season for the remainder of this contract. Not like he would anyways, he's only done it once in his career… Don't worry Cap's fans, next year is your year (as we've been saying for the past 40 years).
⊗ To wrap up sports it's the doldrums of the sports year where 7/10 ESPN "Top Plays" are baseball catches. Yesterday they mixed in Soccer, men's international field hockey, and the WNBA.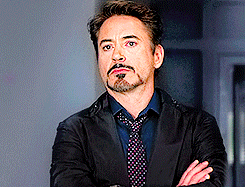 It's the season where we're supposed to be wowed by people hitting, catching, and throwing a ball, aka just playing baseball. If people doing what they're supposed to be doing is considered a highlight, I await anxiously to see someone collating some data on ESPN…. I for one welcome a world devoid of excitement.
Can't sentence anyone here. We were all punished long ago. I assume this dearth of fun was handed down by God for original sin. Thanks for ruining it for all of us, Adam, Eve, and Steve.
FAIR BALL!
 ⊗ Michelle Carter, was found guilty of involuntary manslaughter after placing Conrad Roy III in a situation that led to his suicide in 2014. Michelle, now 20, and who looks like Helena Bonham in every single movie, ever:
told her "boyfriend" to get back in the car he was trying to asphyxiate himself in by carbon monoxide poisoning, when he, shockingly, tried to get out because he didn't really feel like being there. Sentencing was set for August 3rd, but why wait? I sentence her cell to be lined with electrical sockets filled with peanut butter, as her only food supply. And everytime she's hesitant about eating they just play chicken noises over the loud speaker. Very Dante's Inferno, I know, but she belongs in hell.
⊗ Rebecca Burger, Fitness and Instagram model, died over the weekend after a whipped cream dispenser exploded and struck her in the chest. In an age where people only think about whipped cream going straight to their hips, and not through their chest, this is a sobering reminder that no matter how fit you are, it really doesn't do anything to ensure a long life. I'm sentencing everyone reading this to judge your life by your own standards, and do whatever the fuck makes you happy.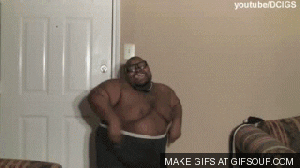 I rest my Case of the Mondays. The Naysh