Saw this on 'ol Instagram. Biebs is a Toronto guy, naturally he's got a healthy rivalry with Montreal. But wait a minute, farther? First of all it would be further, EXCEPT Montreal ALSO lost, ALSO in round 1, ALSO in game 6. What is he talking about? So of course I launched an inquiry into: Is Justin Bieber the worst sports fan of all time? Lets look at the pics:
Hockey:
Edmonton
Young Biebs repping Winnipeg, naturally he gets the Captain's "C"
Biebs with the coveted "I Heart Music Award" in a New York Rangers sweater
Philly, Phoenix, Nashville, Detroit, and Chicago. Detroit and Chicago are pretty big rivals.
Basketball:
Cleveland, New York Nets, LA Clippers, and OKC
Beibs…. oh wait, not him. Dude kind of looks like him though, my bad.
Chicago hat, Toronto Shirt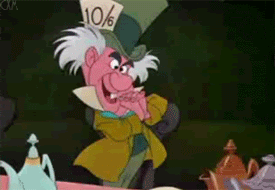 CHANGE PLACES
Toronto hat, Chicago shirt
The Beibs even dabbles in some football.
So, is he the worst fan of all time? Who knows, but he certainly has no loyalty. But we could have just asked Selena about that.